'Let's Jump ' [Blog Nanke Kramer]
Door: Ineke Hurkmans
---
Based on her Jump-experience, Nanke Kramer wrote a blog. Have a read...
"I started my own company and I'm over the moon!", said one participant. "For the first time in years people are actually listening to me", said another, who was never taken seriously by those around her. "I have been given more opportunities to use my talents, because of Jump. It's taken me so much further."
These are a handful of comments from people who have experienced a Jump session.
I have Jumped in various situations over the past years: at a busy congress by Women Inc. and at one of my clients - Projob - where the Jump led to the opportunity to start new projects to help the agency grow. And recently I partook in The Netherlands' first Jump dinner, sharing a table with three entrepreneurs I hadn't met before.
How does it work? As a group of six participants, you are given seven questions. You all take turns answering while the others listen. You will find out what you really want and how you can achieve it. The great thing is, you are doing it all by yourself. The Jump concept, aimed at getting people moving, is based on people's own power. Self-organizing and easily accessible.
In Ineke Hurkmans' experience, deep down, we know the answers to our questions about life or our career. All Ineke wanted, as a Brabant-born mum of 24 on welfare benefits, was a good education. She didn't let anyone stop her from achieving her goals and went on to have a highly successful career. 25 years later, dissatisfied with how change processes at organizations are imposed from the top down, she left her well-paid consultancy job to start something new.
One night in 2011, at home on the couch, she jotted down the six key questions to the Jump manual. Using her mother as a guinea pig, she saw that it worked. She also came up with the catchy, international name. The brilliance of Hurkmans' Movement has worked out so well, that four years later more than 39,000 people in ten different countries have experienced the Jump.
I have found Jump sessions with a shared goal at a higher, organizational level to be especially valuable. At the HR service provider I work for as a freelancer, I emerged from Jump sessions full of new energy, feeling like I could take on the world. I was given the opportunity to initiate new projects and training to help the agency grow, and I'm on the rise. I continue to enjoy the open conversation with co-workers, and the connection. Of course, there is some criticism on the method. It's imperative that there is a basic trust between the participants, or it could have an adverse result. For me personally, the online program, supported by text messages, didn't work.
At the Women Inc. congress, I did a Jump in my head, then later on with two acquaintances who were sitting next to me. Armed with increased self-insight and some sincere advice I left the conference in a great mood. At the first Jump dinner at Bistro Noord, I learned the benefits of jumping with unknown entrepreneurs. How much of yourself will you show? I had a wish to do more international travelling, which I expressed again to my beloved. And now it's really happening: in 2015, we are going to travel the USA! The Jump inspired me to write more, too. Hence this blog. One of my dining companions was so inspired by the Jump session, he decided to Jump at home, with his family.
Founder Hurkmans wants everyone in the world to experience a Jump, in the workplace or those who don't have easy access to the labor market. More and more frequently she gets invited to Jump with members of the board, allowing them to drop their guards and show their true colors. And those who don't embrace her method? It doesn't bother her. "Some people don't like broccoli - you can't please everyone."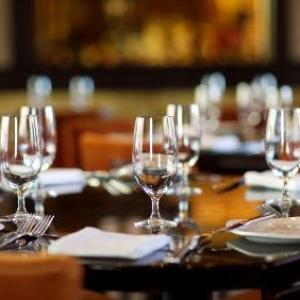 ---