Deze Jump is besloten en daarom kun je je niet aanmelden
Zaterdag 22 februari 09:00 tot 17:00
Voor wie en met welk doel?
Becoming a Certified Professional has some interesting benefits. Add an innovative tool to your toolbox and offer your clients a modern, effective change program. You will learn to work with a method that is proven to be successful in creating movement and activation, whether you are involved in change processes for individuals, organizations, or social groups.

Jump Movement offers a three-month process and training in which you will become fully familiarized with the Jump Movement philosophy and conversation method, the ways it can be implemented, and how to use and integrate it into your practice. Jump Movement will support you by providing relevant contacts, marketing materials and events - setting you up for an immediate start!

You will have a two-day workshop, two online moments, and sms impulses to keep you on track. You will learn to understand and effectively implement the 7 Step Jump Movement conversation process for your clients in the Certification training.
This is a collaboration with CKH Network and Kamrul Hassan
Georganiseerd door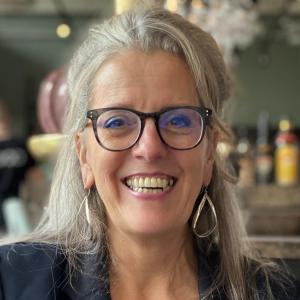 ---