Deze Jump is besloten en daarom kun je je niet aanmelden
Dinsdag 18 februari 16:30 tot 21:00
Hotel Tropical Daysy 1000 Dhaka
Voor wie en met welk doel?
BOLD, Bangladesh Organization for Learning and Development invites Ineke Hurkmans to be keynote speaker and inspire their guests to this pre-dinner event in Dhaka.
This is the forst of many events hosted by CKH Network and Kamrul Hassan towards the implementation of Jump Movement in Bangladesh.
About the organization - CKH Network: CKH Network is a full-fledged education platform with the vision of helping the youth students of Bangladesh and professionals with impactful and valuable career guidelines. CKH network was born out of the commitment to support the current and next-gen youth of Bangladesh for a better and stronger future with the help of top class successful professionals from home and abroad. We aspire to help the university students, fresh graduates and the young professionals with right skill set for thriving in corporate world. CKH Network Vision: CKH Network is committed to educate, enlighten & empower millions of people to reach their fullest potential in their lives." CKH Network Mission: We strive to make young talents into young achievers to become the next corporate leader or successful entrepreneur into the global arena. Our platform is strategically designed to create opportunities for lifelong learning, building relationships, connecting and engaging our youths with the top class industry leaders and successful people from home and abroad.
Georganiseerd door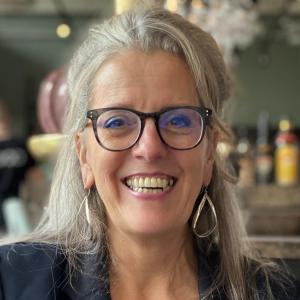 ---