Deze Jump is besloten en daarom kun je je niet aanmelden
Donderdag 20 februari 18:30 tot 22:00
Golden Plaza 1000 Chittagong
Voor wie en met welk doel?
CKH Network invites!
Ineke Hurkmans and Kamrul Hasan of CKH Network present this event on how to create a growth mindset.
Meet this effective way to achieve your goals faster than ever!
The workshop provides in a try-out for all participants, to get an experience and learn how to implement the Jump Movement method and philosophy both on personal as well as organizational level.
CKH Network Educate, Empower & Enlighten Bangladesh. Why CKH Network: Bangladesh is a country of more than 160 million people. Generally with a population of this size; our labor force would have been one of the most powerful among the world. Every year around two million young people are ready for the job market but they do not make it to the earning workforce. Unemployment is one of the major problems in Bangladesh. Though there is no country which is free from. With the overall unemployment rate of 4.31% the rate of unemployment among persons with education has increased 11.2% in fiscal 2016-17 from 9% a year earlier ( Labor Force Survey (LFS) by the Bangladesh Bureau of Statistics). The CPD data indicates that 46% of the total unemployed youth are the university graduates. This shows that the present quality of the education trend and the education system doesn't match the requirements of the job market, which is an alarming state. About the organization - CKH Network: CKH Network is a full-fledged education platform with the vision of helping the youth students of Bangladesh and professionals with impactful and valuable career guidelines. CKH network was born out of the commitment to support the current and next-gen youth of Bangladesh for a better and stronger future with the help of top class successful professionals from home and abroad. We aspire to help the university students, fresh graduates and the young professionals with right skill set for thriving in corporate world. CKH Network Vision: CKH Network is committed to educate, enlighten & empower millions of people to reach their fullest potential in their lives." CKH Network Mission: We strive to make young talents into young achievers to become the next corporate leader or successful entrepreneur into the global arena. Our platform is strategically designed to create opportunities for lifelong learning, building relationships, connecting and engaging our youths with the top class industry leaders and successful people from home and abroad.
Georganiseerd door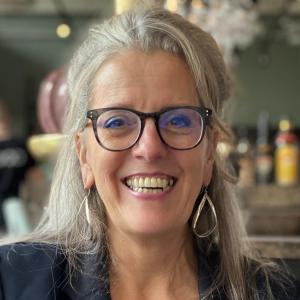 ---